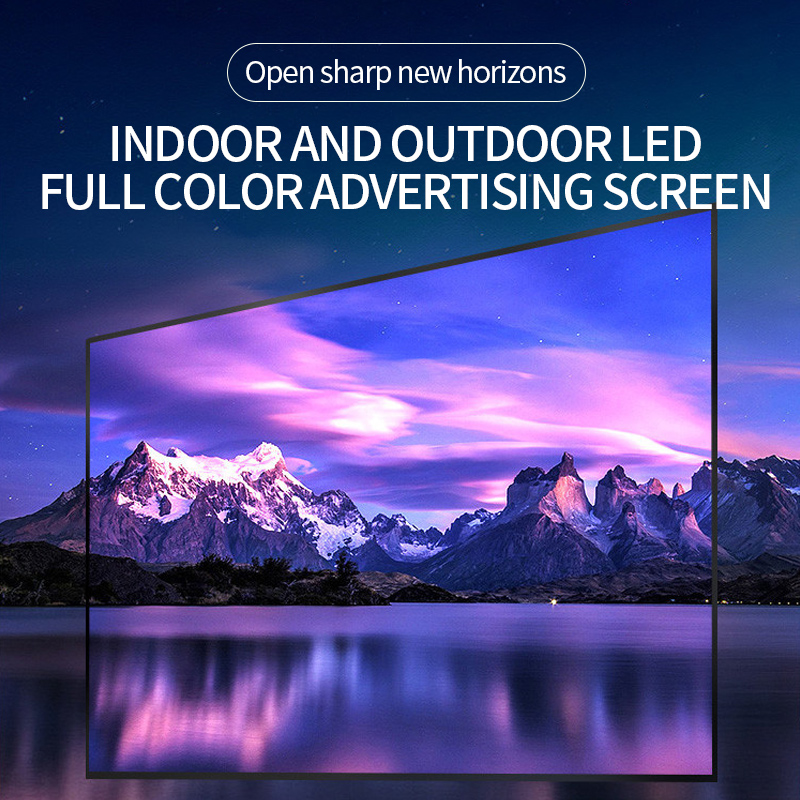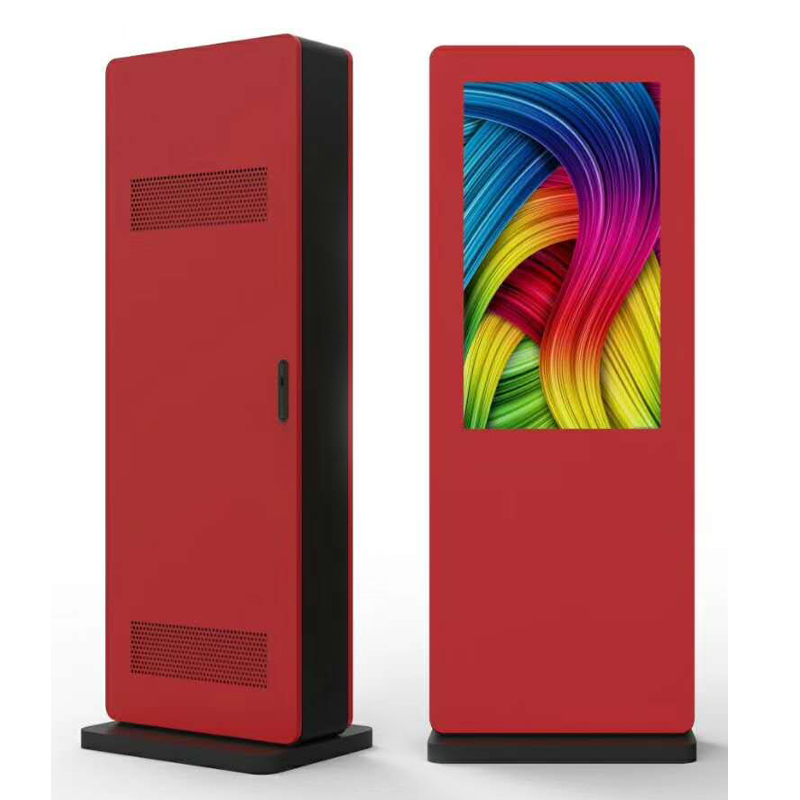 Outdoor advertising machine is divided into Indoor advertising machine and outdoor advertising machine.Regardless of the weather, your information can be displayed outdoors, bringing good visual and auditory enjoyment to outdoor information dissemination. It can be widely used in outdoor advertising broadcasting, outdoor public information release, outdoor media communication, touch interactive query and other fields. The LCD screen of the outdoor advertising machine adopts a new generation of LED backlight technology. By modifying the original LCD screen backlight, the brightness of the LCD screen is improved, so that the advertising machine can clearly display and play videos under strong light. Outdoor LCD advertising machine advertising machine is a multimedia device that came into being in response to the needs of the outdoor advertising market, and it gradually replaces light box advertising.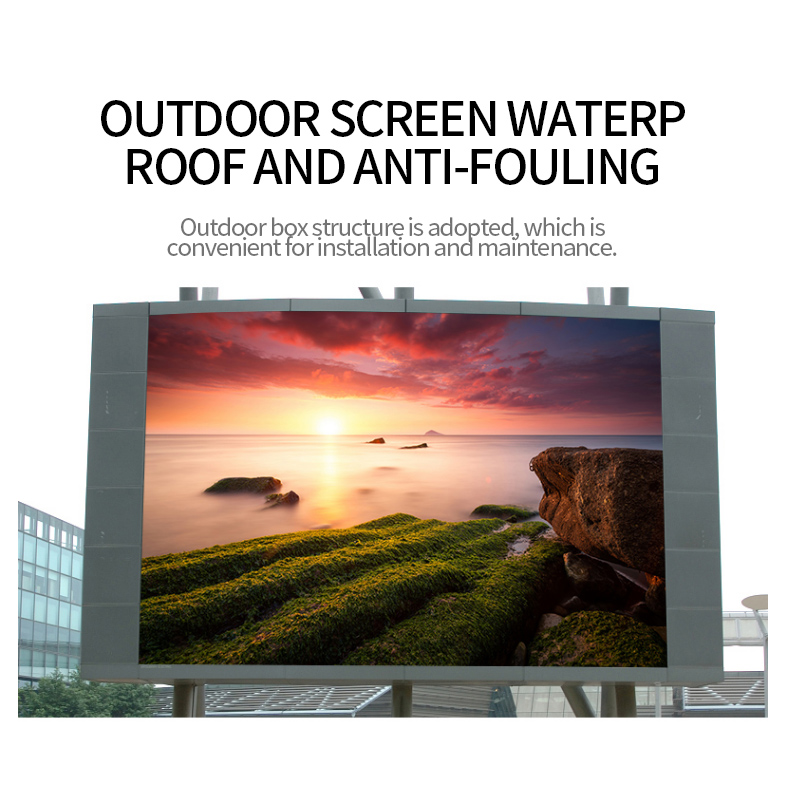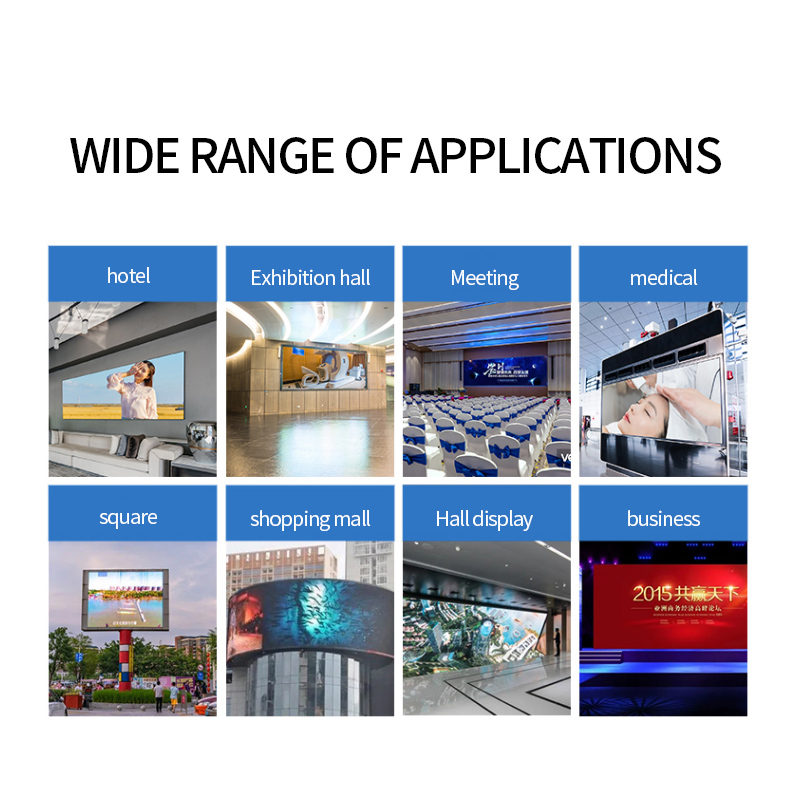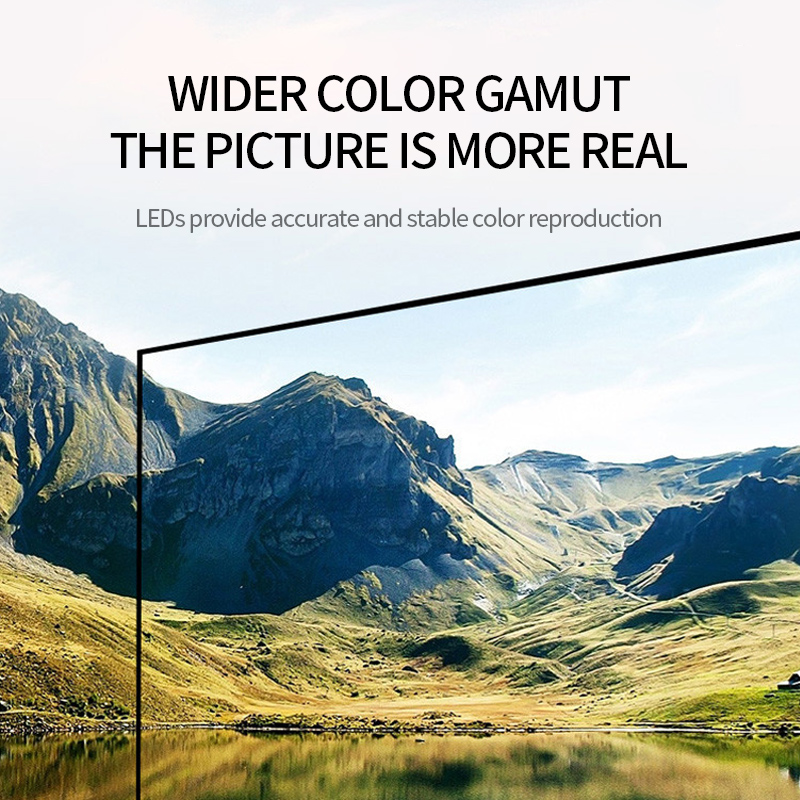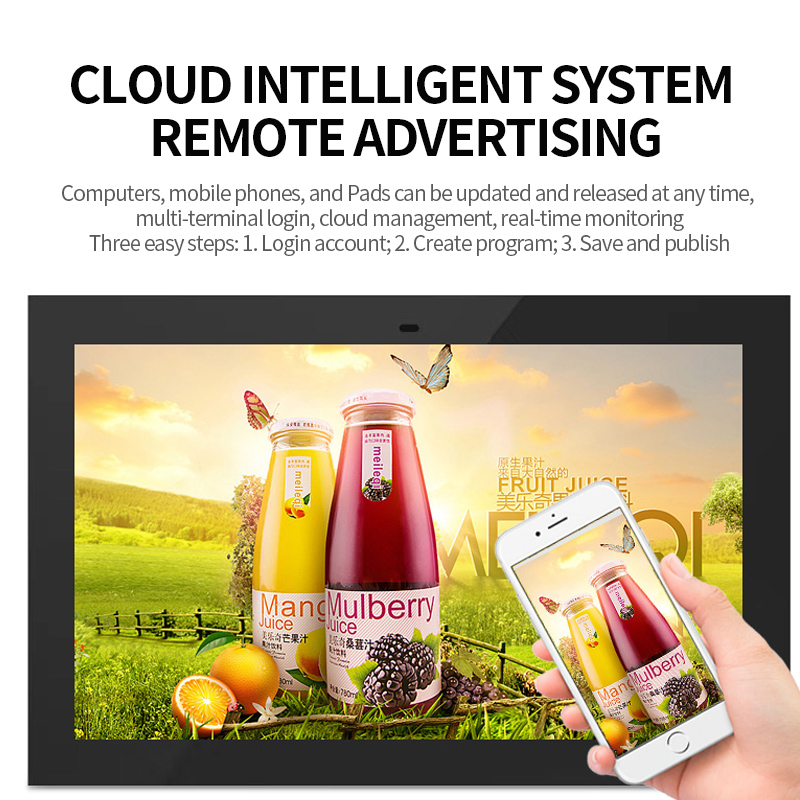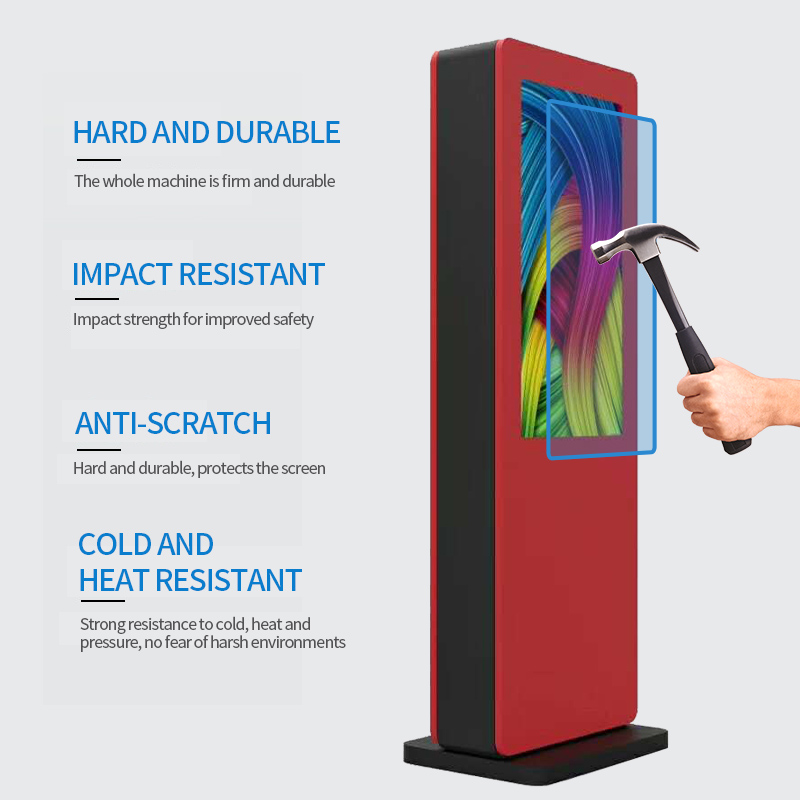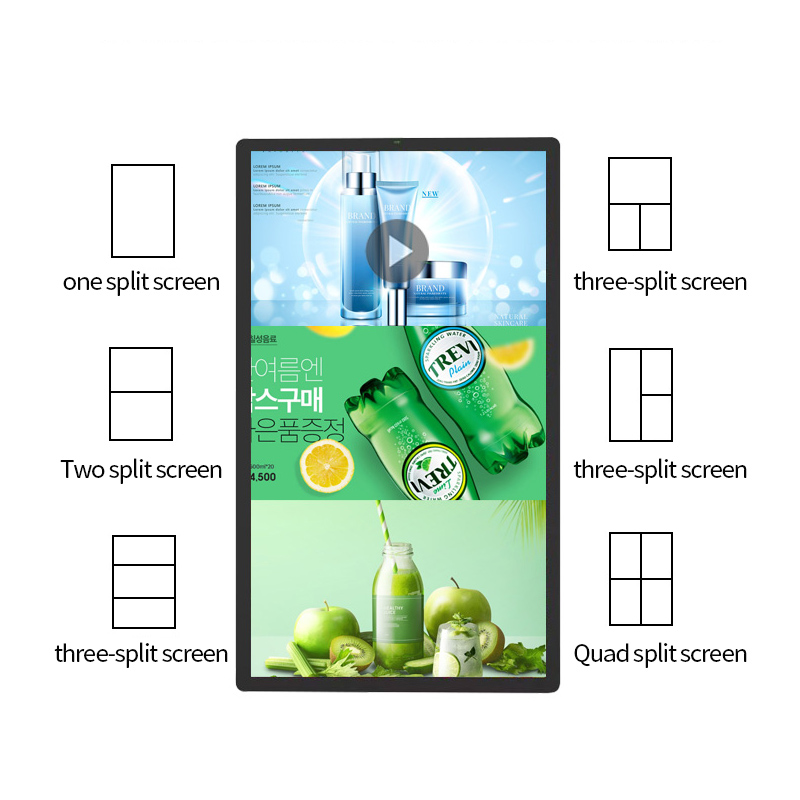 1. High-definition highlight, able to adapt to various external environments
2. It can automatically adjust the brightness according to the environment, reduce light pollution and save electricity
3. The temperature control system can adjust the internal temperature and humidity of the equipment to ensure that the equipment operates in an environment of -40--+50 degrees
4. The outdoor protection level reaches IP65, waterproof, dustproof, moistureproof, anticorrosion, and riot proof
5. Remote release and management of broadcast content can be realized based on network 3G and other technologies
6. With HDMI, VGA, AV, etc. video interface, easy to play
7. Support various multimedia file formats: MPEG-1/2/4, MP3, AVI, DAT, PPT, etc.
Outdoor LCD advertising machine classification:
According to appearance: outdoor LCD advertising machine vertical floor type, outdoor LCD advertising machine horizontal floor type, outdoor LCD advertising machine horizontal back hanging type, outdoor LCD advertising machine vertical back hanging type, outdoor LCD advertising machine splicing type
By function: stand-alone version, network version
By size: 19 inches, 22 inches, 24 inches, 26 inches, 32 inches, 42 inches, 46 inches, 47 inches, 55 inches, 60 inches, 65 inches, 70 inches, 72 inches, 82 inches, 84 inches, customized size
Outdoor LCD advertising machine application:
Business district CBD, telephone booths with high traffic flow, bus stops, airports, railway stations, wharfs, parks and squares, leisure places, tourist attractions, high-end communities, catering industry, government and corporate publicity, etc.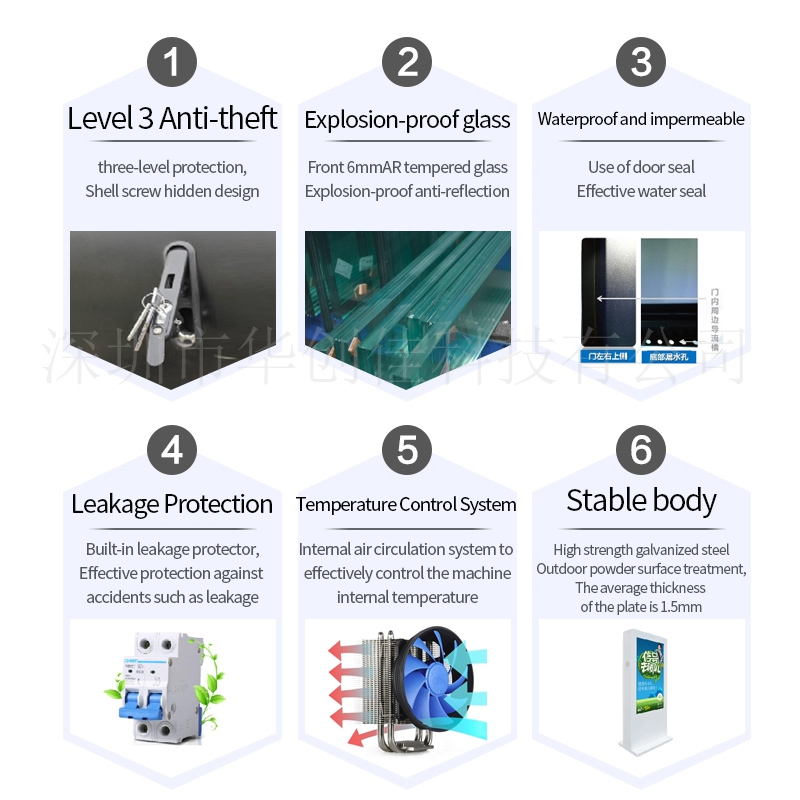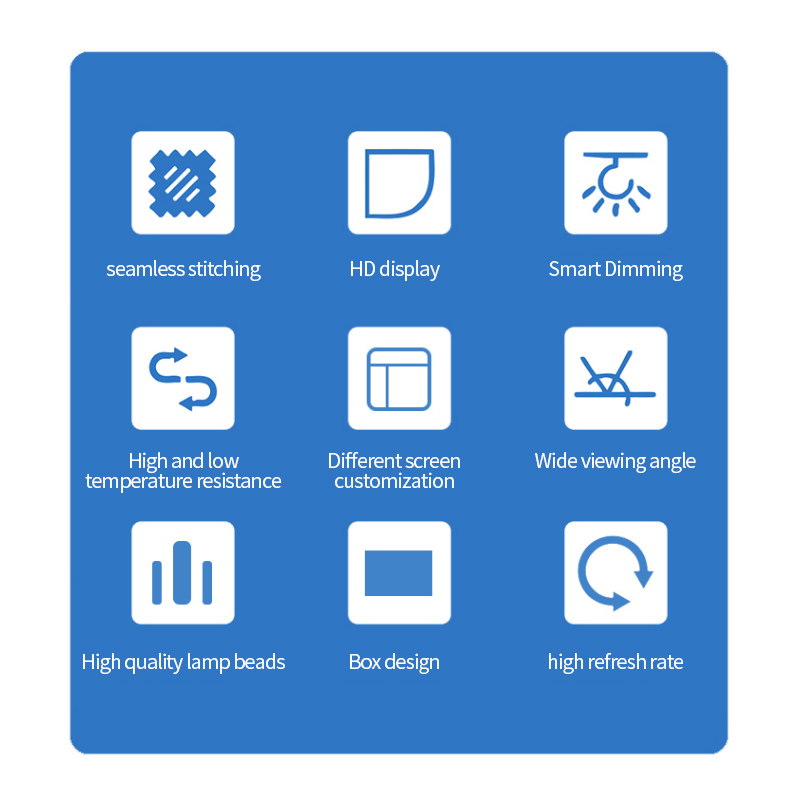 SHEMY Video Technology Co., Ltd. is positioned as a provider and leader of integrated solutions for large-screen display systems, information release systems, and interactive display systems. It is a technology enterprise engaged in R&D, design, production and sales of industry-specific displays.
The company has built a modern factory of more than 4,000 square meters in Bao'an District, Shenzhen, and has a number of international automated production lines, covering a set of flexible production systems from product design, sheet metal processing, finished product assembly, etc., to meet customers' large-scale production and manufacturing. It can meet the personalized customization needs of different customers.
At present, we can provide customers with 19-98 inch LCD special display products, including: LCD splicing unit, splicing processor, network distributed decoding matrix, LCD monitor (security monitor, commercial display), LCD display equipment (LCD broadcaster) Control all-in-one machine, touch all-in-one machine, etc.), is one of the domestic enterprises with the most complete product line in the field of LCD display.
In order to better win the market, SMI has adopted a scientific and modern management model, and many signal products have passed 3G, ROHS, US FCC, EU CE and other certifications. And all products have been strictly inspected and tested, so that the company's product performance parameters meet national standards and industry standards, providing customers with more cost-effective products.
Xingmei Video Technology Co., Ltd. has won the general recognition of the market and customers with its mature quality management system, perfect marketing service network and fast after-sales service system. Its products have been used in safe cities, government, electricity, transportation, water conservancy , energy, finance, broadcasting, entertainment, medical care, education and other fields. There are successful cases all over the country. And established customer cooperation relationship with many well-known enterprises......
Contact Person:Li Cheng
Email:cl8445068@gmail.com