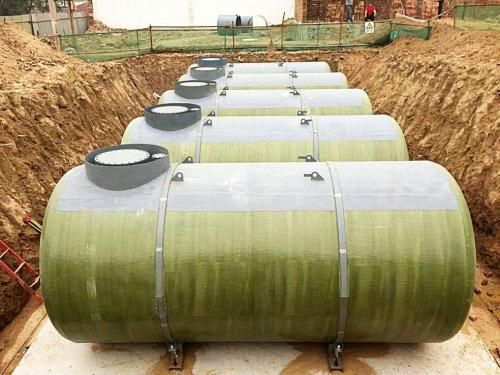 Double layer oil tank is a product that we have promoted in various application industries. It can bring us a lot of convenience in our work and life. It is one of the first products in many industries. The traditional single-layer steel oil tank is buried in the internal and external corrosive environment for a long time, which is prone to leakage, resulting in soil and groundwater pollution accidents. As China pays more and more attention to the environment, and according to the requirements of environmental protection, China began to promote the use of double-layer oil tanks.
The glass fiber shell of the double-layer oil tank can fully protect the internal steel shell from external corrosion. Ordinary single-layer steel oil tanks are buried underground for many years, and are subject to underground water and gas erosion and electrolytic corrosion. Their service life is very short. According to the environment, their service life is only 5-10 years. All oil tanks are easy to crack after corrosion, resulting in the leakage of contents.
The products of Kunming double-layer oil tank have enough advantages in the selection of raw materials. Such products can better adapt to some special occasions and better improve some performance of the products. The outer glass fiber shell of the products of Yunnan double-layer oil tank manufacturer is spray molded with special resin and reinforced glass fiber spray yarn at one time, and through multiple tests of pressure and pressure reduction, to ensure that the outer part is completely sealed, and there will be no water vapor entering into the inner corrosion during use. At the same time, the glass fiber is an insulating object, so there will be no electrolytic corrosion, which ensures that the double-layer oil tank can be used for at least 25 years in normal environment.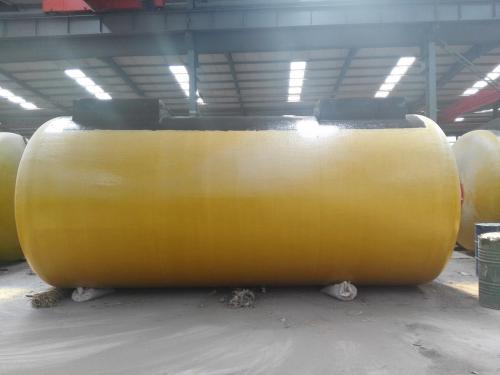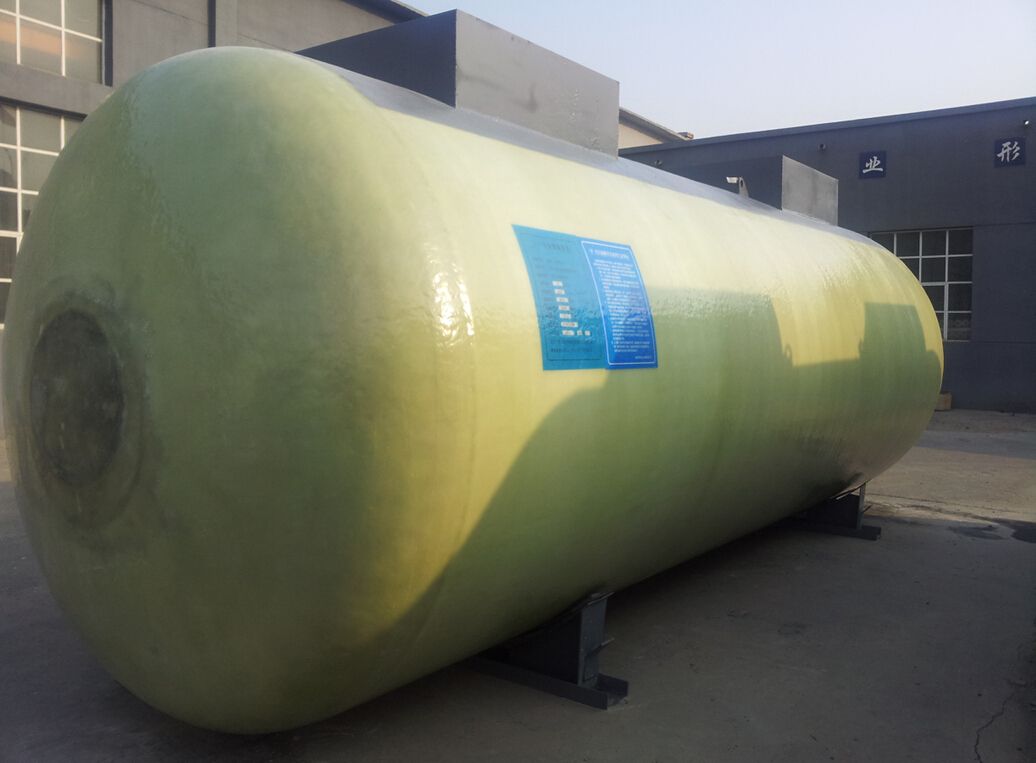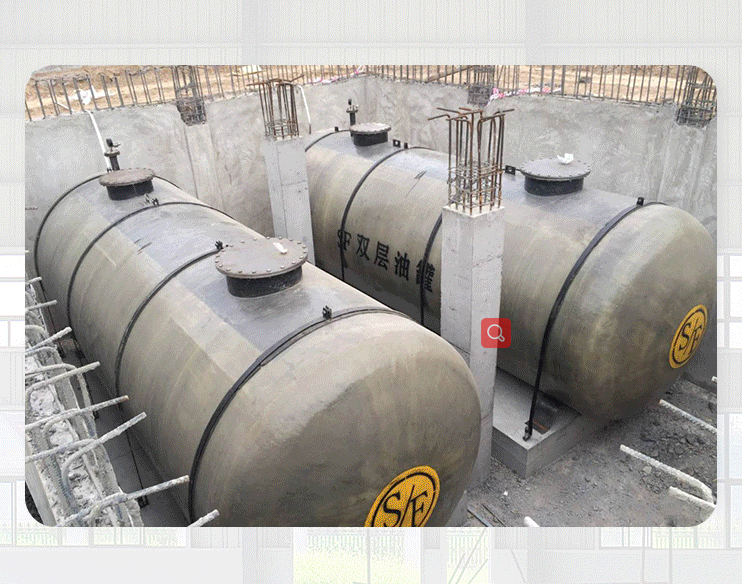 Yunnan oil tank has the following advantages in structure:
1. Inner layer support: it is made of 6mm thick Q235-B steel plate, which improves the strength compared with the ordinary single-layer oil tank with a thickness of only 5mm.
2. Optimization of outer layer: the reinforced glass fiber has a thickness of more than 2.5mm and good compressive and seismic resistance. Corrosion resistance and electric corrosion resistance;
3. Layer spacing: unique process technology is adopted between layers to make it reach a gap of 0.1mm, so as to eliminate hidden dangers from the root;
4. Detection equipment: the leakage detector monitors the liquid level at the bottom of the clearance space in real time for 24 hours, and gives an alarm when it detects the liquid level at the bottom of the clearance space.
Yunnan double-layer oil tank manufacturer has something to say about the construction steps, and it is recommended to follow the following process;
1. Earth excavation and foundation pit compaction.
2. Reinforced concrete and masonry works.
3. Earthwork backfilling, mechanical compaction, backfilling soil layer greater than 500mm;
4. The sand cushion is made of medium and coarse sand and No. 60 a road petroleum asphalt by heating. It is paved in layers and blocks, with a thickness of 80 ~ 100mm. The top surface of the storage tank foundation has a gradient of 15~35 ‰ from the center to the surrounding
5. Slope protection construction: the slope protection construction shall be carried out after the hydraulic test of the storage tank, and the slope protection width is 800 ~ 1000mm. Asphalt mastic shall be used for filling between slope protection and tank bottom plate.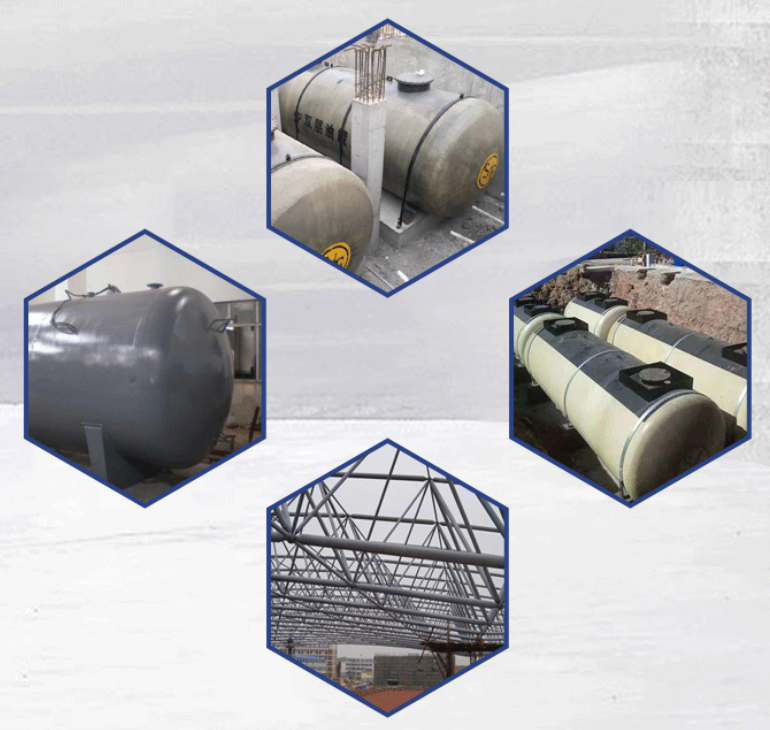 Yunnan Shangbao Metal Structure Co., Ltd. is located in Anning Industrial Park, Anning City, Yunnan Province, with superior geographical location and convenient transportation. It is an enterprise specializing in the production of various atmospheric pressure vessels and the manufacture of metal structure projects. The products produced and processed are all over Yunnan. The company has strong technical force, scientific management system, perfect quality inspection means and experienced professional installation team. The company provides users with design and modeling processing free of charge. So far, the company has completed hundreds of projects, and the project quality has been highly praised. The purpose of the company's development is to "seriously do a good job in each project, and quality is more important than everything else." The company has established a sound quality management system in strict accordance with iso900i-2000 standards. Main business: various oil tanks, vertical storage tanks, automobile transportation tanks, stainless steel, aluminum containers, cement silos, skid mounted refueling devices, etc. At the same time, the company has many years of engineering construction experience, and can undertake various steel structure plants, gas stations, gymnasiums, various grid structures, and professional sales of grid accessories, production and installation. In addition, our company can undertake various large light steel structure plants, gas station grid, oil tanks, oil storage tanks, asphalt tanks, steel cement tanks, etc.
Adhering to the business philosophy of quality and service, the company wholeheartedly provides high-quality products and services for new and old customers to meet the needs of our customers to a large extent. The introduction of advanced production equipment has realized the modernization of production. Developing industries and revitalizing enterprises are the goals of development. Being neither arrogant nor impetuous, being rigorous and down-to-earth is the consistent work style of the company. Serving customers, achieving customers, exploring and innovating, and pursuing excellence are our constant pursuit. We sincerely look forward to cooperating with new and old customers to create a better future!
Contact Person:Fei Zhang
Email:1195705988@qq.com ctdphjwslykvmo@gmail.com