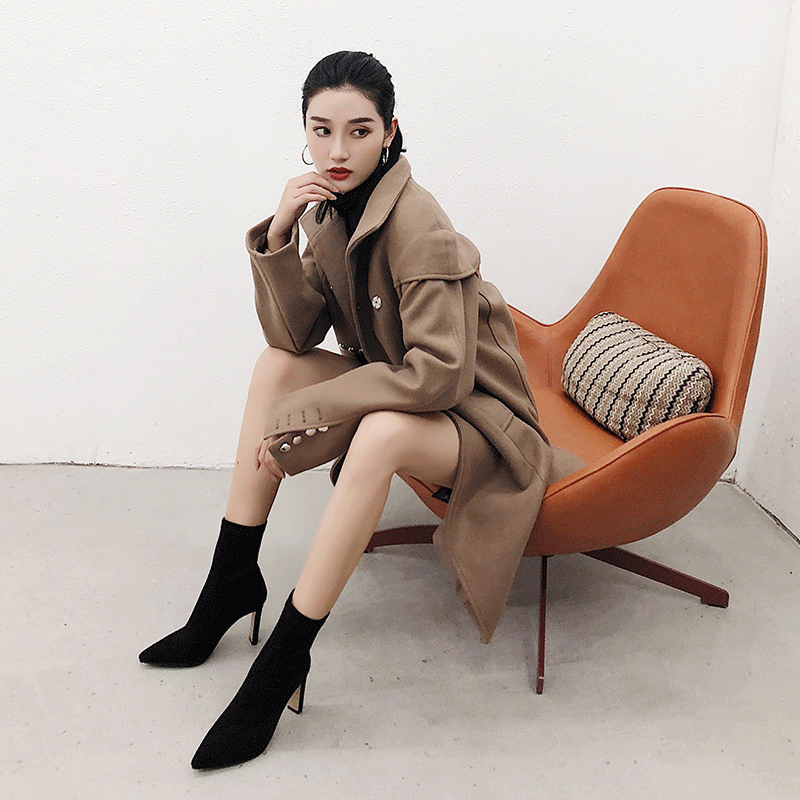 A sexy high-heeled shoe that relies on craft. I believe babies are no strangers
Sexy is a good interpretation of its intoxication. It is full of sexy and intellectual femininity. It is so hot that it can't be used as elastic socks and boots
Simple collocation is a different finishing touch. Who needs such a pair of thin socks and boots this season
I believe babies have seen the matching of these elastic boots on major shows. Of course, we all understand and appreciate the beautiful things, which are also irresistible. What we want to say here is the last type of high-heeled shoes, and high-heeled shoes without last type have no soul
The exquisite last shape is not simply copy and paste, or any shoe factory can do it
If this kind of high shoe shape is not professional, we can't make this kind of shoe last. Now we pay more attention to handicrafts
I believe the craft is also honed. It can't come in a hurry. The last shape is adjusted slowly until it is satisfactory
You can first feel the shape of this shoe, sexy, intellectual and improve your temperament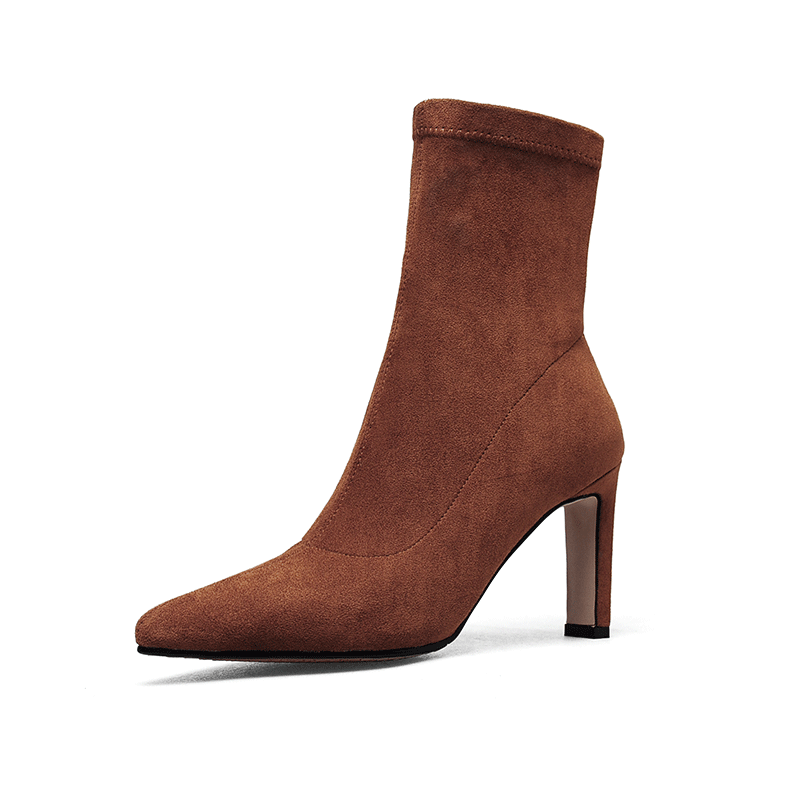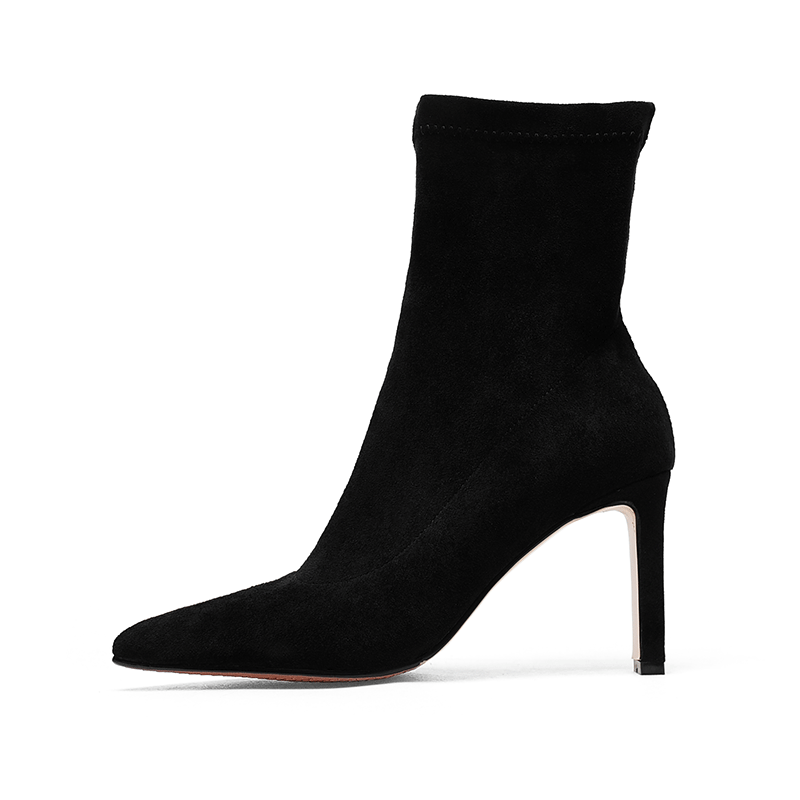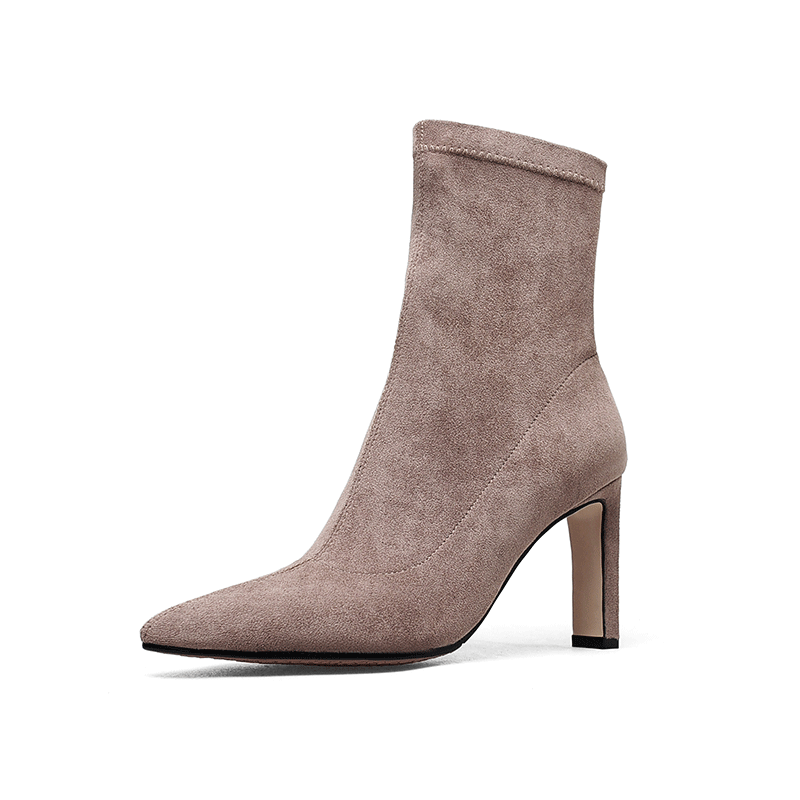 Here we are talking about the fabric. We use high mercerized elastic suede, fine, smooth and soft mercerized suede
Now many elastic boots basically use this kind of fabric, which is mainly soft, delicate and comfortable
It's more comfortable and easy to take care of than ordinary frosted leather. If it's dirty at ordinary times, just brush the ash with soft hair
Moreover, this kind of fabric is elastic and has good shrinkage, which can achieve the effect of thin leg trimming.
The code in the shoe, ingenuity for your every step. Simple collocation, different temperament!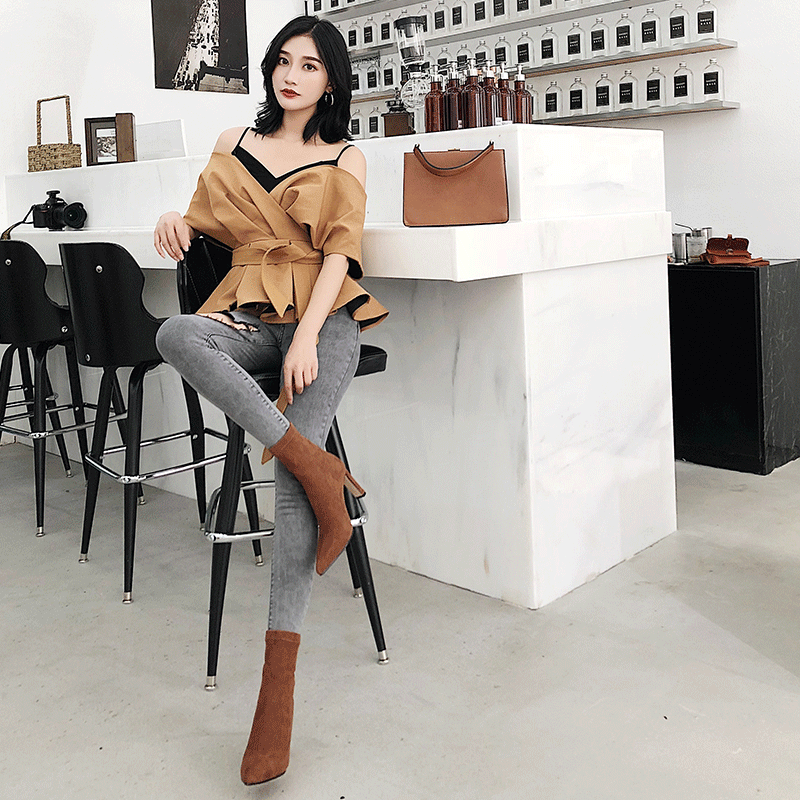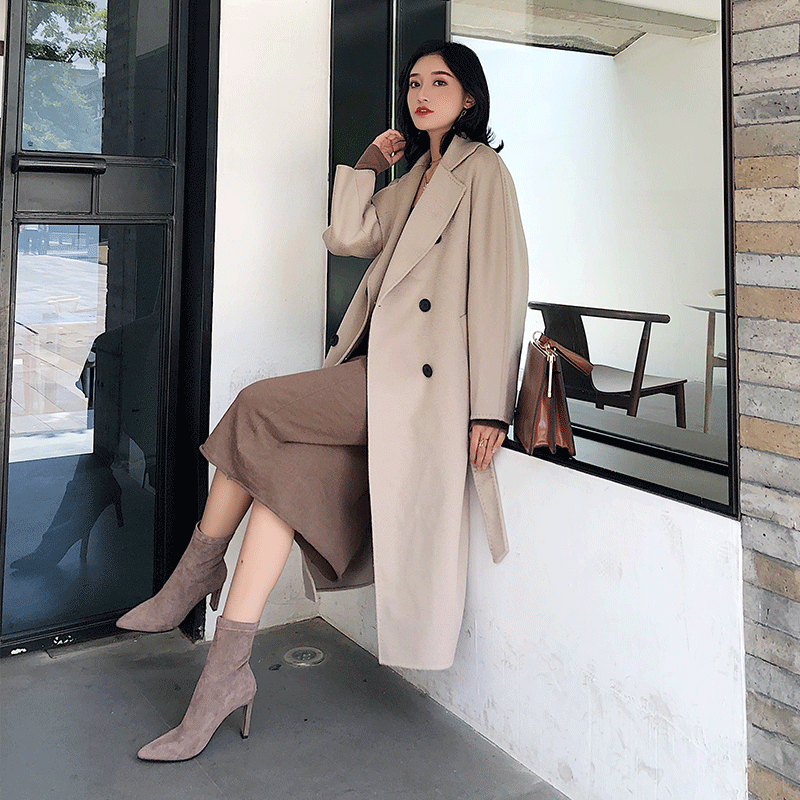 Chengdu Chenjie Trading Co., Ltd. was established on April 2, 2019, with its registered address at No. 2605, floor 26, unit 1, building 1, No. 19, Tianfu Third Street, Chengdu high tech Zone, China (Sichuan) pilot Free Trade Zone, and its legal representative is Yi Zhen. The business scope includes sales of textiles, household goods, clothing, shoes and hats, mechanical equipment, hardware products and electronic products, daily necessities, office supplies, cultural and sports supplies (excluding books, newspapers, audio-visual products and electronic publications); Information technology promotion services; Software development. (for projects subject to approval according to law, business activities can be carried out only after approval by relevant departments).
Contact Person:Xinguo Cai
Email:zhangbo.cd@gmail.com