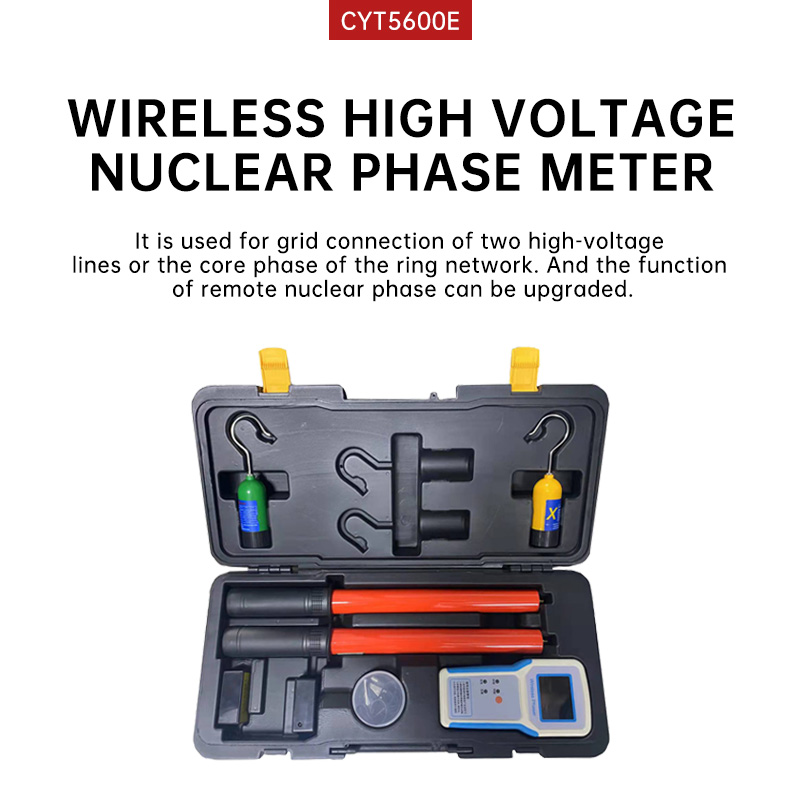 "It is used for grid connection of two high-voltage lines or core phase of ring network. And the function of remote nuclear phase can be upgraded. The instrument is suitable for live working of 5V ~ 500kV AC transmission line and secondary side, and has the function of high-voltage power inspection.
The instrument adopts wireless transmission technology, which is safe, reliable and convenient to use, and overcomes many shortcomings of wired nuclear phase analyzer. The instrument consists of two transmitters and one receiving host. The transmitter can judge whether the line is charged and measure the phase and frequency of the line. Each transmitter sends the measured data to the receiving host by radio. The receiving host calculates the phase difference between the two lines according to the transmitter data to judge the same phase and different phase."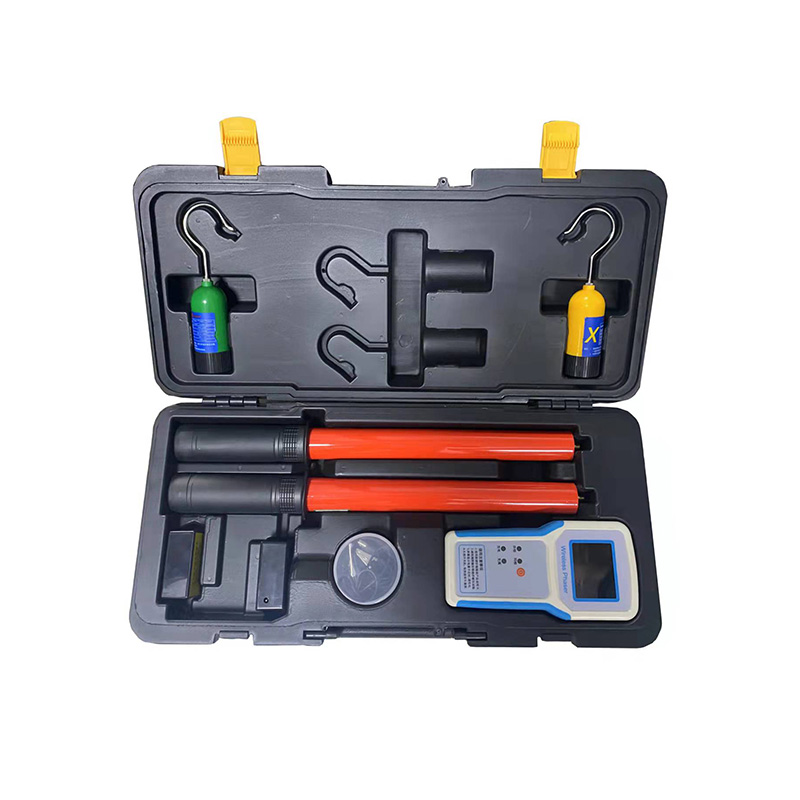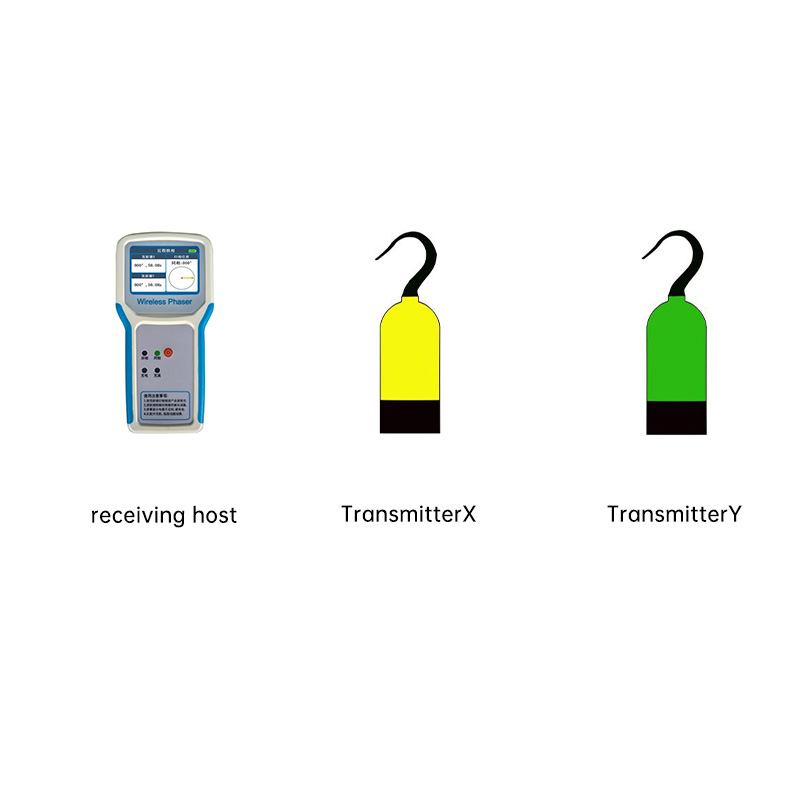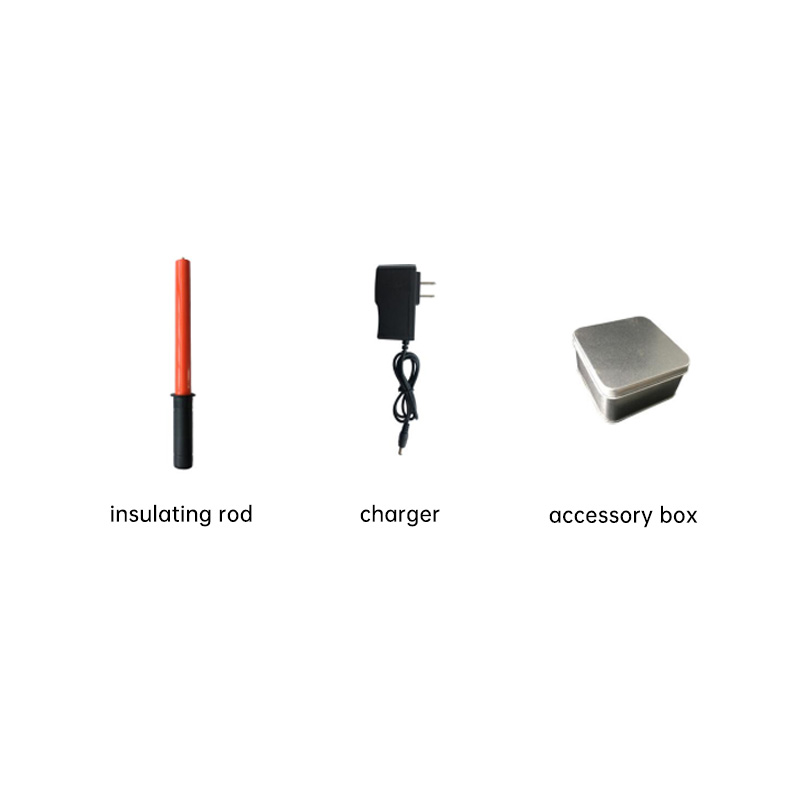 "1. Accuracy of phase difference: error ≤ 5 °.

2. Frequency accuracy: ± 0.1Hz.

3. The measuring range of across voltage is 5V ~ 500kV.

4. The maximum transmission sight distance between the transmitter and the receiving host is about 100m.

5. Human voice prompts the measurement results and operation steps.

6. The 3.2-inch color screen displays the phase difference, frequency, vector diagram and out of phase results of two lines at the same time.

8. Automatic shutdown for 1 hour without operation.

9. Both the transmitter and receiver have built-in rechargeable lithium batteries, and the batteries can be removed and replaced.

10. The host battery capacity is 2500mah and the transmitter battery capacity is 450mah.

11. Leakage current < 10uA during high voltage measurement.

12. The working power consumption of transmitter is less than 0.1W, and that of receiving host is less than 0.3w.

13. Working environment: - 35 ℃ - + 45 ℃ humidity ≤ 95% RH.

14. Storage environment: - 40 ℃ - + 55 ℃ humidity ≤ 95% RH.

15. Overall weight: About 7kg.

16. Instrument package size: 112cm long * 26cm wide * 11cm high."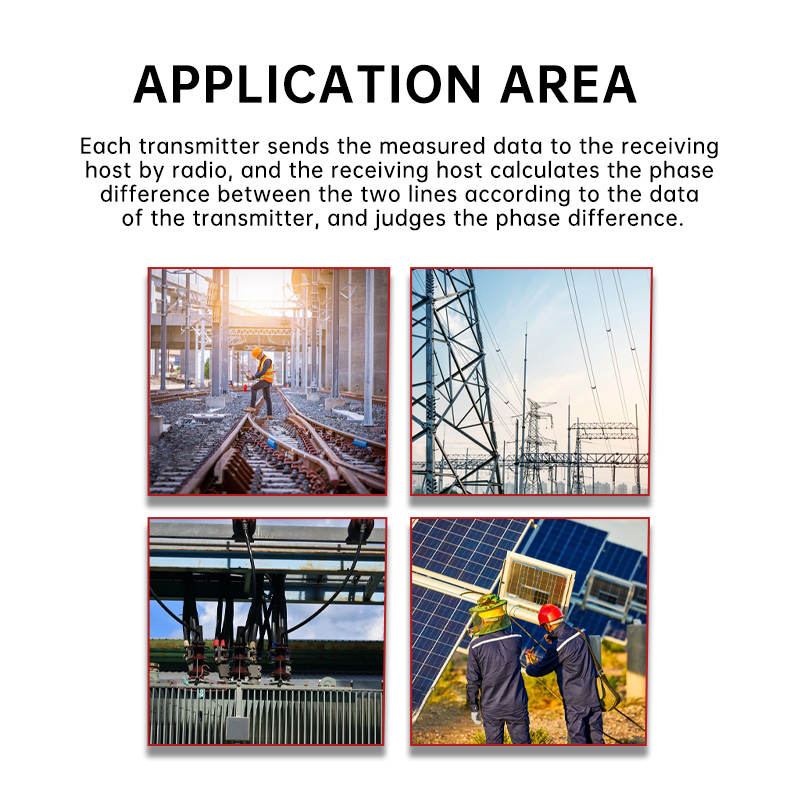 Wuhan chengyuantong Power Technology Co., Ltd. is a high-tech enterprise integrating high and low voltage power transmission and transformation test equipment, intelligent integrated monitoring system of distribution room, SF6 (micro water) online monitoring system, scientific research of intelligent fresh air system, development of power construction machines and tools, international brand agent sales and after-sales service. With the continuous expansion and improvement of the company's marketing network, the company now has a mature R & D team and sales service team, has obtained the agency rights of international product brands such as the United States, Germany, Japan, Italy and Taiwan, and has become an integrated supplier of e-commerce procurement of State Grid and China Southern Power Grid. The products operated by the company cover many provinces, cities and autonomous regions across the country, and the products are widely used in electric power, railway transportation, petrochemical Telecommunications and other industries.
Contact Person:Yao Qin
Email:1041168596@qq.com