Op het gebied van elektrische fietsen is DYU altijd synoniem geweest voor innovatie en kwaliteit. Vandaag introduceren we met trots het nieuwste product van DYU, de T1 elektrische fiets met koppelgevoelige trapondersteuning.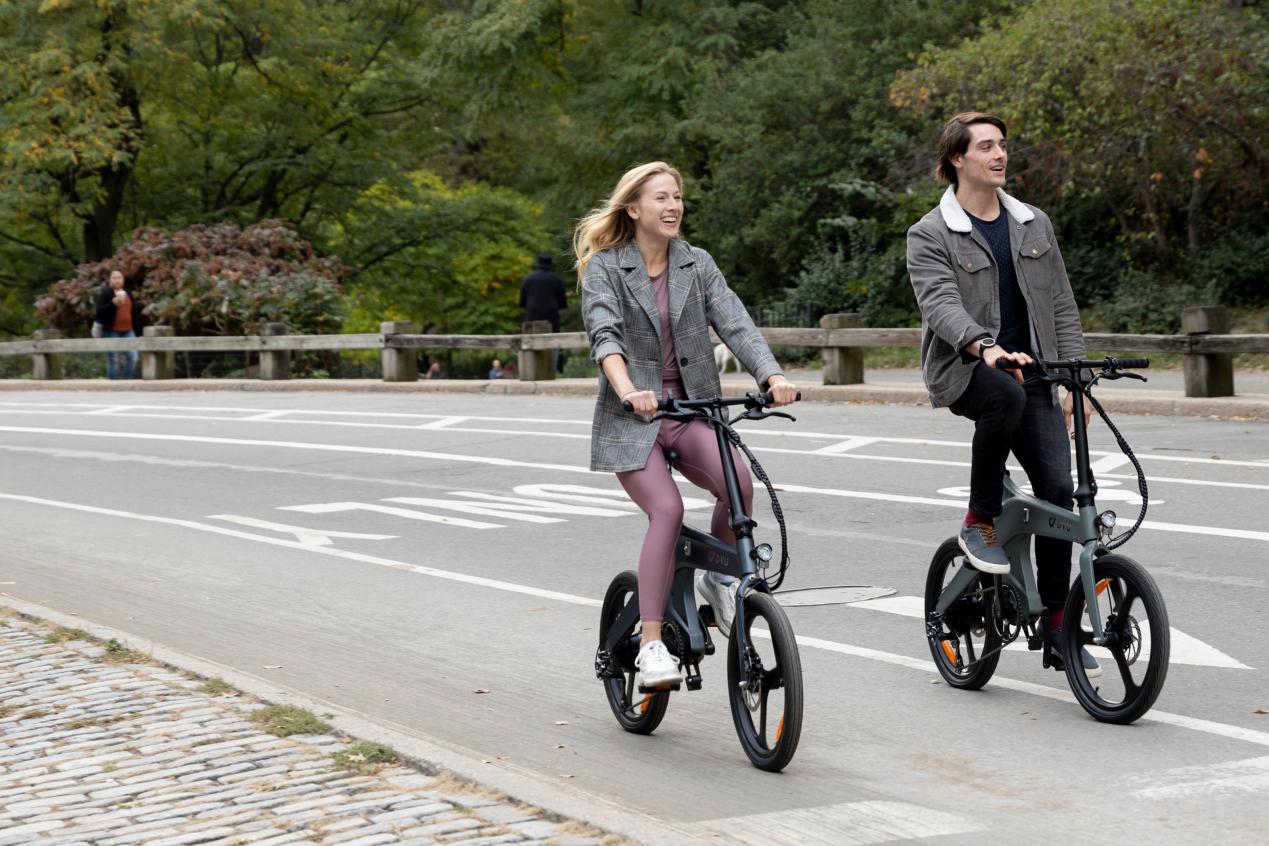 De DYU T1 e-bike combineert perfect de rijervaring van een traditionele fiets met moderne elektrische technologie. Hij is uitgerust met geavanceerde koppelsensoren die de trapkracht van de berijder in realtime kunnen detecteren en indien nodig de juiste elektrische ondersteuning kunnen bieden om het fietsen gemakkelijker en soepeler te maken.
De ontwerpfilosofie van T1 is eenvoudig maar niet simpel. Het uiterlijk heeft vloeiende lijnen en de juiste kleuraanpassing, die zowel een modern gevoel als klassieke schoonheid uitstralen. Technisch gezien presteert de T1 ook goed. Met zijn lange batterijlevensduur en korte oplaadtijd kan hij voldoen aan de behoeften van dagelijks woon-werkverkeer en vrijetijdsfietsen.
Naast uitstekende prestaties richt de DYU T1 zich ook op de veiligheid van de rijder. Hij is uitgerust met zeer heldere voor- en achterlichten voor veilig rijden 's nachts of in omgevingen met weinig licht. Tegelijkertijd reageert het remsysteem van de T1 snel en kan het in noodgevallen snel afremmen om de veiligheid van de rijder te garanderen.
DYU's verkoopdirecteur William zei bij de lancering: "We zijn erg trots op de lancering van de DYU T1 e-bike. Deze fiets vertegenwoordigt het nieuwste in ons begrip van technologie en design, en we geloven dat het rijders een rijervaring als nooit tevoren zal geven." DYU heeft zich altijd ingezet om onze consumenten te voorzien van producten van de hoogste kwaliteit en de T1 is de belichaming van dit streven.
Over het geheel genomen is de DYU T1 e-bike een product dat schoonheid, prestaties en veiligheid combineert. Of je nu een forens bent in de stad of een recreatieve fietser, de T1 is de perfecte keuze.
DYU, als 's werelds toonaangevende fabrikant van elektrische fietsen, heeft zich gecommitteerd aan het bieden van consumenten hoogwaardige, innovatieve en milieuvriendelijke mobiliteitsoplossingen. Sinds de oprichting is DYU een leider geworden in het domein van elektrische fietsen dankzij zijn uitstekende onderzoeks- en ontwikkelingsmogelijkheden en diepgaande kennis van de markt.